Source with certainty.
For more than 40 years, Corza Medical has been the trusted, single-source surgical needle and suture material solution for the world's leading medical device companies. We are the only global company with a true, end-to-end offering — through our Pearsalls and FSSB brands, we not only manufacture sutures and needles, we offer complete assembly and custom packaging options.
Advanced Suture Solutions.
With a heritage spanning more than 200 years, the Pearsalls name is synonymous with quality, performance, reliability and innovation in sutures. That reputation has continued to grow — expanding our core braiding and high-strength suture expertise to more advanced sutures, with custom processing for a broad range of clinical specialties. Have a unique or challenging need? Bring it to us. We're always ready to develop the next never-done-before solution.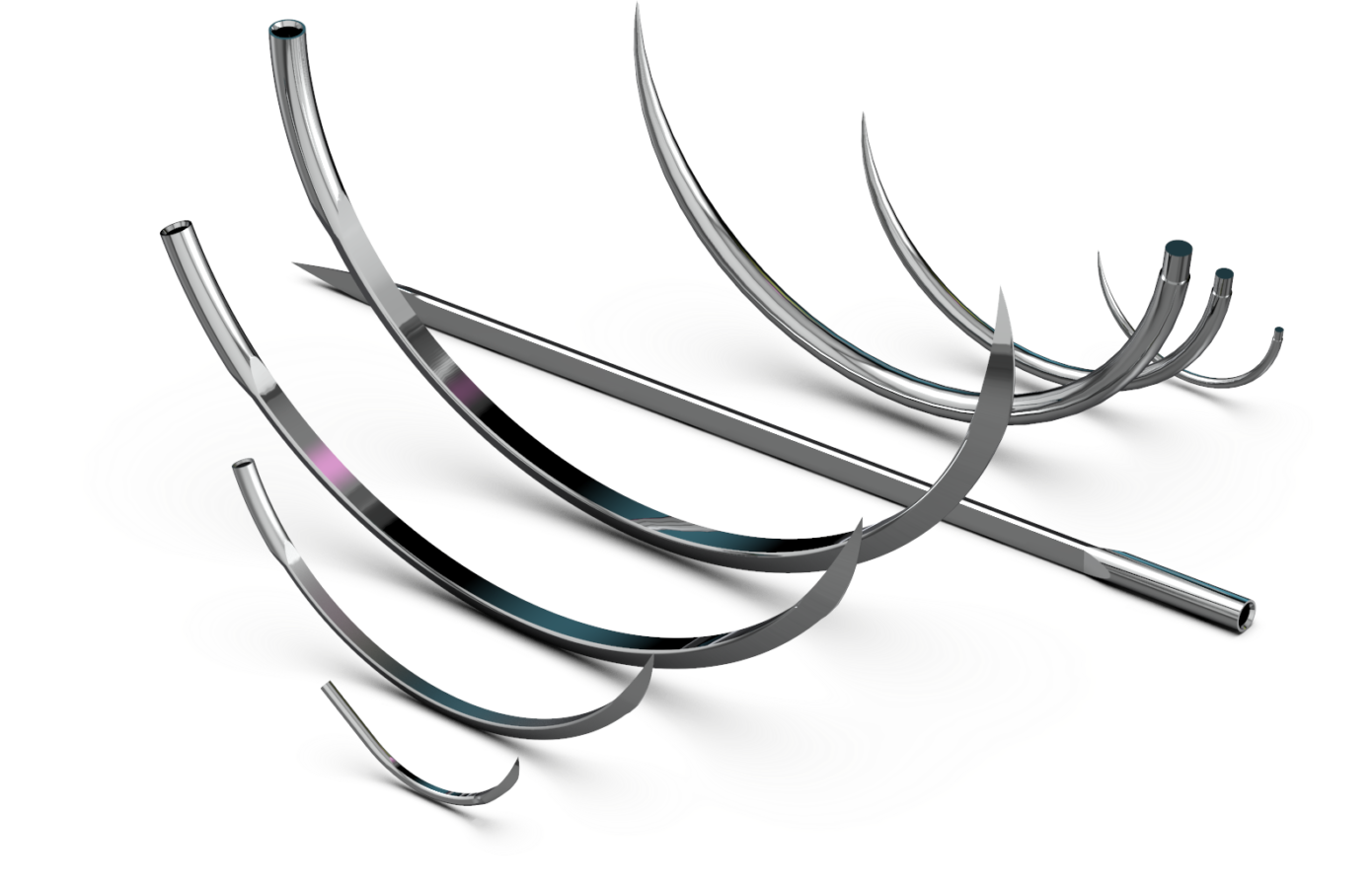 Innovative Needle Solutions.
German engineering. Advanced automation. Manufacturing excellence. For more than 20 years, FSSB has set the standard for quality in the manufacture of surgical needles — high-performance AISI 300 stainless steel solutions, customized to individual needs for use in a range of procedural areas. FSSB is one of the largest OEM surgical needle manufacturers in the world. Now, as part of Corza Medical, our standard for excellence continues.
Prototyping Solutions.
Looking to purchase our products for your prototyping needs? Chamfr® Marketplace has what you need. You can now prototype faster, with parts and partners you can rely on for production. It's medical component shopping made easy. Order our products online at www.chamfr.com.
Customized product solutions.
Bringing suture solutions to market can be a complex and lengthy process. There are suture variations like braiding and custom lengths. Needles may require drilling and bending. Benchmarking and validation are critical needs. And a regulatory strategy is a must.
Corza Medical has a simple and seamless solution — a closed loop approach to contract manufacturing where every component and every operation of the OEM process is integrated into a single source. With Corza Medical, no matter the size or scope of your project, you can count on us to be with you every step of the way with the following services:
Need help finding something?
Our team is here to help.